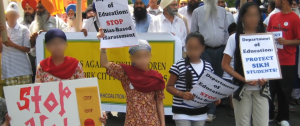 The Center for Disease Control is recognizing the wide spread problem of bullying against Asian Americans.

It's funding a program in 29 communities to reduce bullying seen in the AAPI community and to increase access to mental health programs, reports KVUE.
The White House Initiative on Asian Americans and Pacific Islanders says Asian Americans report the highest rate of bullying in classrooms and school grounds, nearly 20 & 10 percent higher.
"We will collaborate with community members, families, schools and businesses to raise awareness, promote resources, and reduce bullying in our rapidly growing Asian American population. Our approach seeks to maximize health equity and access to wellness resources," a statement read.
You can read more about this effort on KVUE.