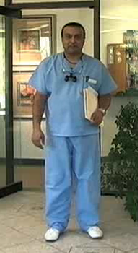 Hearings are underway in Connecticut to determine whether Dr. Rashmi Patel should keep his license after a patient died in his care and another almost died, reports NBC Connecticut.
Patel is accused of ignoring pleas from his dental assistant to stop the procedure to 64-year-old Judith Gan who was later learned was having a heart attack and died.
"How can any dentist continue to do any dental work on a patient who is in such severe crisis?" asked Dept. of Public Health attorney David Tilles at the hearing. "Any dentist has to recognize these problems, has to respond to protect the patient."
But Patel's attorney questions the credibility of the witnesses and says their testimony is false.
You can read what Patel says about all this on NBC Connecticut.