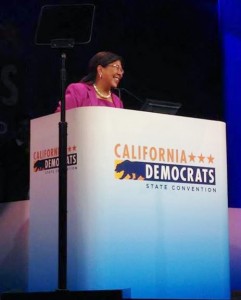 Democrat Betty Yee holds a 68 vote lead over third place John Perez to advance to the November general election for California State Controller, reports Samson Wong of Asian Week.
The final results may not be known for days as 28 counties are still counting their votes from the election held more than two weeks ago. With the race so tight, you can probably expect a recount.
Whoever wins will face Republican Fresno Mayor Ashley Swearengin.
Yee is optimistic she will finish ahead of Perez because many of the counties still counting votes are areas where she was expected to do well.
Yee served on the State Board of Equalization, a fairly low profile elected position. She faced a candidate with much bigger name recognition in John Perez, who was elected Speaker of the Assembly by his Democratic colleagues in 2010 and is the first openly gay man to hold that position.