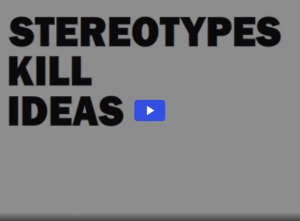 Nick Ng is not one to wear his Asian American identity on his sleeve (graphic by Samuele).
The 31-year-old from San Diego says he doesn't hang out with other Asians or other Chinese.
He doesn't see himself as selling out, or being ashamed of being Asian American.
As he wrote in a blog for the Good Men Project, he "just preferred to be me without the labels, stigma or preconception."
Yet, when strangers look at him, he realizes the first thing they see is that he's Asian American and all the stereotypes that come with it.
As he put it, "Asian American male stereotypes continue to jab me in the back."
You can read his thoughts on these stereotypes and how he deals with it in the Good Men Project.