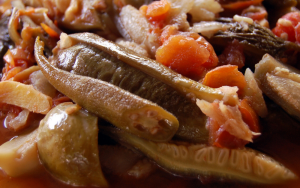 There's no denying Asian food is very popular in the United States and around the world (photo by Shubert Ciencia).
But the reality is when the average American thinks about going out to dinner, Filipino food is not top of mind.
That's beginning to change with even the prestigious Zagat guide recognizing the emergence of Filipino cuisine.
ABS CBN reports that Filipino American chefs are doing their part to push Filipino food into the mainstream.
One chef is even traveling to all 50 states to share the virtues of Filipino cuisine.
You can find out more about that and the Filipino food movement in the clip below from ABS CBN .