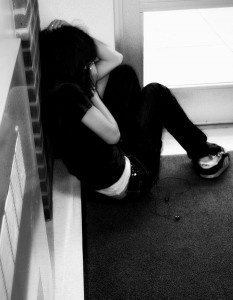 The latest study shows the number of Asian Americans, especially Asian immigrants, suffering from depression is high.
The reality is the number of Asian Americans seeking care for mental health disorders is low.
A story from New America Media published in the International Examiner delves into this seeming paradox.
Seeking treatment for mental health issues comes with stigma and shame for many in the Asian American community.
"Everything here is highly confidential," said Wen-Chun Hung,who works at the Community Consultation Center, a mental health treatment facility in New York. "Even our sign outside does not say 'mental health' to make our clients more at ease."
It's estimated that in New York 6,600 Asian Americans seek mental health treatment each year out of a total of about 888,000.
"That's really, really low," Hung said. "It's almost like saying that not many Asian people have mental health problems … that number is definitely underrepresented."
A study by the University of Hawaii has found that Chinese, Filipino, Japanese and Korean immigrants consistently have higher rates of depression than whites.
What are some of the reasons behind this and why does seeking treatment for such disorders so difficult. You can read more about that in the International Examiner.