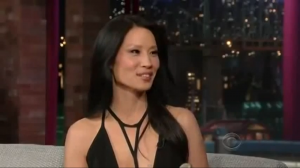 Actress Lucy Liu Thursday screened her new film Meena, the story of an 8-year old Indian girl sold to a brothel, reports The Daily Mail.
The short film is Liu's directorial debut and is an effort to support anti-sex trafficking campaigns around the world.
Liu is an ambassador for UNICEF and recently wrote a blog for the Daily Beast about why she was so inspired by Meena's story.
You can watch the entire short film below.