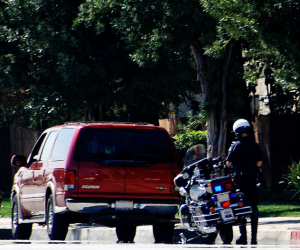 Two men speaking under immunity testified that they could go to Chinatown translation-aid business in Philadelphia to get their traffic tickets fixed, reports Philly.com  (photo by Chris Yarzab).
Robert Moy, the owner of Number One Translations, is charged along with six former traffic court judges in a huge ticket fixing scheme.
Prosecutors say they wanted to show "the fix behind the scenes."
Jin Jiang and Steven Cao said they paid hundreds of dollars to Moy to do away with their tickets so they could avoid getting points on their driving record.
"Because we don't know English, this could help us in the process," said Jiang,
"He said he would take care of it," Cao said of Moy
  This was the 18th day of the federal corruption trial.