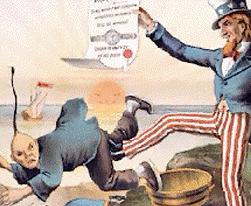 While the mainstream media focuses much of its attention on advances in the African American community from the Civil Rights Act, Asian Americans had much to gain as well.
The landmark legislation was enacted by Congress 50 years ago today on July 2, 1964.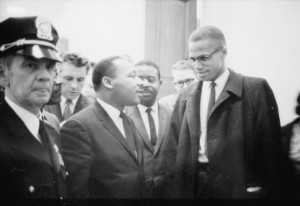 A blog in Progressive.org by Bill Lann Lee, former Assistant Attorney General for Civil Rights in the Department of Justice, and Christopher Punongbayan, executive director of Advancing Justice–the Asian Law Caucus, looks at what the Civil Rights Act means for Asian Americans.
Asian Americans have endured much injustice during their history. They've faced discrimination in the work place, schools and housing market.
They've overcome discriminatory  laws such as the Chinese Exclusion Act and alien land laws.
South Asian Americans, Muslim Americans and Arab Americans have faced being public enemy number 1 following 9/11.
So what is happening in 2014? What must Asian Americans remedy for them to be truly equal under the law? You can read more about that in Progressive.org.
Punongbayan
Bill Lann Lee and Christopher Punongbayan
Bill Lann Lee and Christopher Punongbayan
Bill Lann Lee and Christopher Punongbayan