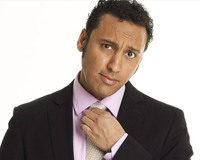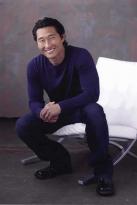 A healthy number of Asian Americans are among those singled out by the Carnegie Foundation in its annual Great Immigrants Tribute.
The list is released each year on the Fourth of July.
Among the Indian Americans named, reports the Wall Street Journal,  were Aasif Mandvi, the comedic correspondent from the Daily Show; Satya Nadella, CEO of Microsoft; Subra Suresh, president of Carnegie Mellon University; and Beheruz Sethna, former president of University of West Georgia.
Chinese Americans include Steve Chen, Entrepreneur in Residence at Google Ventures; Vivienne Tam, fashion designer;  and Tan Dun, composer & conductor.
Daniel Dae Kim of Hawaii Five-0 and JuJu Chang of ABC's Nightline were among the Korean Americans.
Also on this year's list are Vietnamese American David Tran of Huy Fong Foods and  Japanese American Yoichiro Nambu, a Nobel Prize Winner.
You can read the full list of this year's and past winner on the Great Immigrants website.