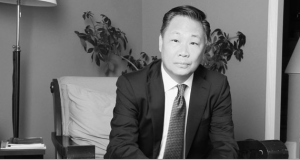 A Korean American sentenced for leaking classified information about a possible North Korean nuclear test says he is scheduled to begin his sentence tomorrow, reports Yonhap News Agency.
Stephen Kim is a former State Department contractor who agreed to a plea bargain after a four year legal battle that drained his family resources.
"Nothing prepares one for prison. So I don't know whether it is proper for me to confront incarceration with calmness or trepidation. I am susceptible to the insecurity of the unknown," Kim said to the Yonhap News Agency.
The case was a battle between press freedoms and the Obama administration's crackdown on government leaks.
Kim is already looking forward to his time outside of prison after his sentence is served. You can read about his future plans in the report from Yonhap News Agency..