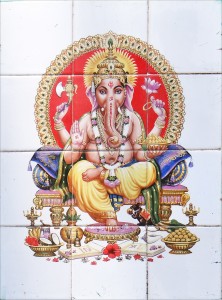 A group of Indian American Hindus are urging Urban Outfitters to recall a Lord Ganesha duvet cover from store shelves immediately, reports India West.
In a July 1 statement, president of the Universal Society of Hinduism Rajan Zed said Ganesha is a Hindu deity whose image is meant to be worshiped in temples or shrines, not to be slept on. Zed is also calling for the president and CEO of Urban Outfitters to offer apologies.
Last December, Urban Outfitters also drew criticism for socks featuring Ganesha, which it subsequently pulled. At the time, Urban Outfitters issued a formal apology but has not yet responded to concerns about the duvet cover.
The Lord Ganesha Duvet Cover is designed by Valentina Ramos and is available on the Urban Outfitters website for $129-$169.