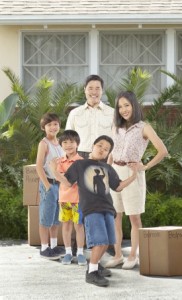 An early review is out on the pilot of the upcoming new series Fresh Off the Boat from celebrity chef and author Eddie Huang.
Kevin Wong in his critique for Racialicious and applauded the show for its treatment of Asian American masculinity and subtler forms of racism.
Wong however was critical of what he considered a formulaic ending of the pilot, something typical of a half hour comedy. Wong however called for a fresh approach.
Fresh Off the Boat won't be successful unless it succeeds to get people to laugh. Wong says the pilot passed that test and more.
The show is scheduled to premier as a mid-season replacement in the 2014-2015 television season on ABC.
You can read his entire review in Racialicious.