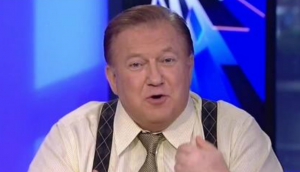 Fox News host Bob Beckel uttered the racial slur Chinamen in a rant about China, reports the Huff Post.
The other hosts who were participating in a roundtable visibly gasped when they heard the remark.
"That is going to end up on 'The Soup,'" Andrea Tantaros said.
As usual, we bring them over here and we teach a bunch of Chinamen — er, Chinese people — how to do computers and then they go back to China and hack into us."
This is not the first time he has made a racist comment about Asians. You can read about that plus watch a clip of the latest incident on the Huff Post.