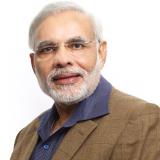 California Representative Brad Sherman (D-San Fernando Valley) is calling on Congress to extend a formal invitation to invite India's new Prime Minister to speak to a joint session of Congress, reports the American Bazaar.
Narendra Modi is scheduled to meet with President Obama at the White House in September and Rep Sherman hopes Modi can speak to Congress then.
At least 36 representatives have signed on to Sherman's letter encouraging an invitation.
"I am pleased that many more Members have joined the effort to invite Prime Minister Modi to a Joint Session of Congress," said Rep. Sherman. "The United States and India have a special relationship based on shared democratic values. This is an excellent opportunity to build on this partnership."
You can read Sherman's letter in its entirety and the precedent that has already been set for such an invitation in the American Bazaar.