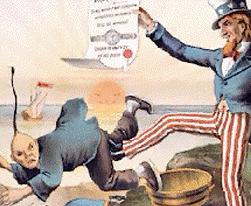 The recent incident at Whole Foods where at least one employee used the racial slur "ching chong" to describe a Chinese American customer reminds us just how senseless that slur really is.
As Kat Chow reports in her blog for NPR's Code Switch, "ching chong" is a non-Chinese speakers interpretation of what the language sounds like.
Chow reports the slur goes back to the 1800's and has been used by well known celebrities in more recent times, including many who consider themselves liberal and open minded.
You can read about the use of the slur in NPR's Code Switch.