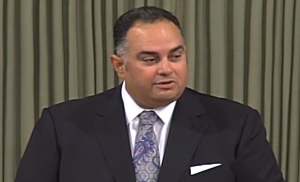 Former California Assembly Speaker John Perez dropped his recount today in the race for California State Controller against Betty Yee.
Yee won the right to enter the November general election placing second ahead of Perez by just 481 votes.
But pressure from fellow Democrats and the California Democratic Party may have persuaded Perez it was best to walk away and end the recount.
As of Wednesday Perez had just picked up 3 votes and the recount could have potentially gone beyond the November election, and certainly beyond the deadline to print the November ballots.
The Democrats pledged $50,000 to Yee's campaign this week in a strong message to Perez.
"While I strongly believe that completing this process would result in me advancing to the General Election, it's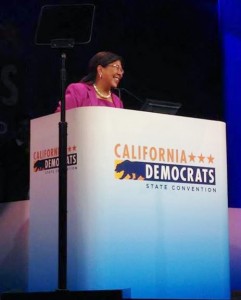 clear that there are significant deficiencies in the process itself which make continuing the recount problematic," said Perez in a statement. "Even in the effort so far, we have found uncounted ballots, but there is simply not enough time to see this process through to the end, given the fact that counties must begin printing ballots in the next few weeks in order to ensure that overseas and military voters can receive their ballots in a timely manner. "

Today Perez pledged his "full support to Betty Yee to be California's next Controller." She will face Ashley Swearengin, Fresno's Republican mayor, in the general election.
"I want to thank Speaker Emeritus John Perez for doing the right thing in recognizing that the recount was unlikely to reverse the outcome of the June primary election," said Yee shortly after Perez made his announcement. "This allows us to move forward and to be united for the November general election. John A Perez is an outstanding leader who has played an important role in helping put California back on sound fiscal footing. He ran a strong and positive campaign and will have a long career of leadership and public service."