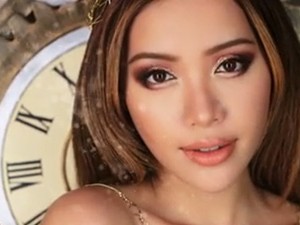 How much can someone make posting videos on You Tube?
Vietnamese American make up artist Michelle Phan may not be the norm, but the Epoch Times reports that according to Celebrity Networth, Phan is worth 3 million.
It took a lot for the 27-year old to get to that point. She has a remarkable 6.6 million subscribers on You Tube, 2.8 million likes on Facebook, 577,000 Twitter followers and 1.6 million Instagram followers.
She's also the official video make up artist for Lacome and has her own cosmetic line, EM by Michelle Phan, under the Loreal Luxe Division.
Not bad for someone who convinced her parents to give up their dream of her becoming a doctor and to allow her to pursue a degree in illustration.
She also has a model boyfriend. You can see pictures of him and read about him in the Epoch Times.