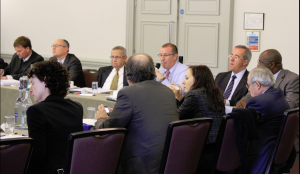 This really sucks. The suspicions of many advocates for diversity have been confirmed (photo by International Hydropower Association).
  Jezebel reports a study from the University of Colorado has confirmed that women and minorities who push for diversity in the workplace pay a personal price in the form of lower performance reviews.
In a bit of irony, it's the exact opposite for white men who support diversity.
  "A woman who shepherds women up the ranks, for example, is perceived as less warm, while a non-white who promotes diversity is perceived as less competent. Both end up being rated less highly by their bosses, according to the paper, which is set to be presented at an Academy of Management conference next month."
David Hekman, the author of the study, says the end result is little change in the overall diversity of the company.
One example of this may be Mindy Kaling. You can read about that in   Jezebel.