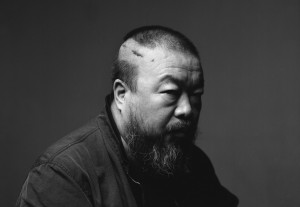 A multidisciplinary art project opening tomorrow at the Brooklyn Art Museum explores the early years of famed Chinese artist Ai Weiwei, reports NBC.
A combination of spoken word, movement, video and live sound, Ai Weiwei: The Seed came about as a collaborative effort between several Chinese American artists and community organizations wishing to celebrate Ai Weiwei's early years as an artist.
At 56, Ai Weiwei is widely regarded as one of China's preeminent contemporary artists, known for his social and political commentary.
"We've used Ai Weiwei's words as a launch pad to create musical phrases and choreography," said spoken-word artist Kelly Zen-Yie Tsai. "We all come from different points of view politically, personally, and artistically, but are all Chinese American artists."
Each segment of the project combines personal experiences of each of the featured artists with moments from Ai's life, including his formative years living and working in New York City.
Ai Weiwei: The Seed takes place Thursday, July 24 from 6 p.m. to 9:30 p.m. Tickets are being sold at $18.
You can read more about the project and reactions on social media at NBC.