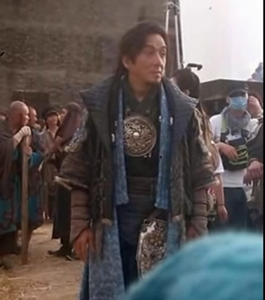 Filming has begun on Jackie Chan's next movie, Dragon Blade, co-starring John Cusack and Adrien Brody.
Chan says Dragon Blade will have a "much more difficult fighting style" and said while Cusack and Brody aren't action actors, "they do learn very quickly."
"We have been working on this project for seven years, and the director, Daniel Lee, has polished the script to perfection. This is the movie that I really want to make. All the dialogue, plot and concept are truly brilliant," Chan told Channel NewsAsia.
Chan calls the movie the turning point of his career.
You can find out about the plot of Dragon Blade and the K-Pop star who will be appearing in the movie in Channel NewsAsia.