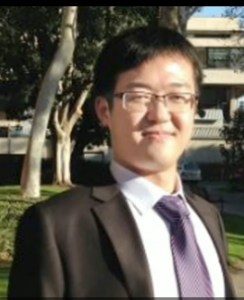 The murder of University of Southern California grad student Ji Xinran is the latest in a number of killings involving young Chinese students or employees in or around campuses in recent months.
The China Daily reports that on July 24, University of North Carolina professor Feng Liu was killed during a robbery and assault. Two men have been arrested and charged with first degree murder (UNC Photo & graphic).
In May, Elliot Roger stabbed and killed three students from Chinese immigrant families near the UC Santa Barbara campus.
Two years ago, Chinese graduate students Wu Ying and Qu Ming were shot and killed during a robbery attempt just blocks from USC.
All of these killings, while unrelated, are a grim reminder that we must remain vigilant.
"In recent years, we have cried too many times over losses of young lives. We need to be more sensitive to our safety and security and make sure we Asian Americans won't be easy target for crimes," said Yibing He, a media commentator in San Francisco.
Chinese immigrants were recently the target of racist remarks from Fox News host Bob Beckel. While no one is blaming Beckel for the murders, columnist Chang Jun writes society must be cleaned up of such negative comments against Chinese immigrants.
You can read more of her thoughts and concerns in the China Daily.