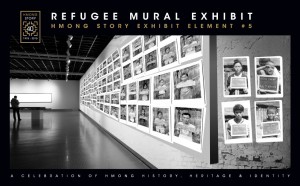 A new project has been launched to collect pictures, artifacts and stories of the Hmong American experience, reports Jaunehana.
Hmong Story 40 is a state-wide project in California sponsored by United Way of Fresno County.
Their goal is to produce a museum-like exhibition by the end of 2015 showcasing a Hmong story. The exhibition will coincide with the 40th anniversary of the Hmong in America.
So far elements of the project include the Refugee Mural, a collection of traditional fashion and videos, poems and writings about the Hmong American experience.
You can find out more about why Hmong Story 40 matters in Jaunehana.