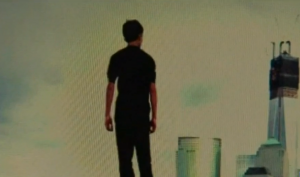 A teenager who shook up security at the 1 World Trade Center Tower by sneaking in to scale the building has pleaded guilty to tresspassing, reports the  Inquirer.
Filipino American Justin Casquejo is expected to be sentenced to 23 days of community service for the misdemeanor.
The incident in March lead to two security guards being fired and the Port Authority replacing the security company with another that guards its airports.
"I was walking around all night trying to figure out how to enter the site, knowing it was a no-trespassing zone," Casquejo later told a police officer, according to court papers.
The 16-year old slipped through a gap in the construction fence and then climbed a ladder, scaffolding and stairs to scale the still uncompleted tower.