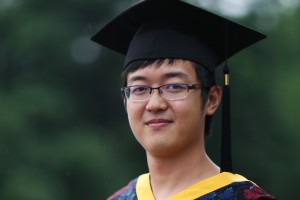 A memorial is scheduled today on the University of Southern California campus for Xinran Ji, a 25-year old graduate student beaten to death as he walked to his off campus apartment.
The memorial will be held at 3 pm at Newman Hall at the USC University Park Campus.
Yesterday, his family wept as they left the funeral services for their son. An attorney spoke on the family's behalf to the media, reports KTLA.

"It was heartbreaking. I could hardly talk to them," said Daniel Deng. "The parents would love to see the killers prosecuted … but at least they could come here to say goodbye to their son."
Ji's father's cousin also spoke to the media through an interpreter.
"When they hear about this terrible news, they were shocked," said Lisheng Liu. "It was like heaven fell down, the sky fell down. Because he is their hope, their only hope."
Four people have been arrested in the case.