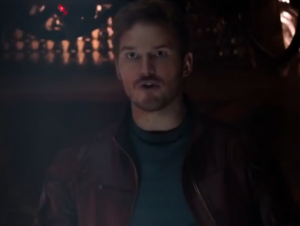 A Filipino Chinese artist is credited with creating the main character in this week's number 1 box office film, Guardians of the Galaxy, reports the GMA News.
The movie raked in $94 million this weekend. It's main character is Peter Quill, who like his creator, is of mixed heritage. Quill who likes to call himself Star Lord, is half human and half alien.
Steve Gan is a Filipino citizen of Chinese descent who worked with comic book writer Steve Englehart on Star Lord in 1976.
Englehart left Marvel shortly after Star Lord's creation and the character has been left alone wandering in the galaxy largely ignored until now.
Englehart himself remarked "So there sat Star-Lord, appearing but fitfully for many years, until Dan Abnett and Andy Lanning made him the leader of a small band of misfits called the Guardians of the Galaxy – and the rest is history."
What was Gan's role in creating Star Lord? You can read about that in the GMA News.