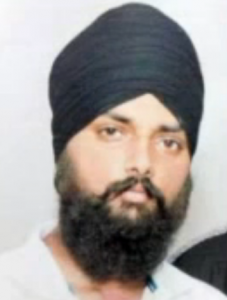 Witnesses say a Sikh man run over and critically injured by a driver in a pick up truck in New York's Queens endured racial slurs right before the attack, reports WPIX.
"He said something like go back to your country, Bin Laden," said
Sandeep Singh's wife, Prabhpreet Kaur.
The Sikh Coalition released an audio recording of Singh speaking from his hospital bed.
"I'm in a great deal of pain, but I will survive. I was attacked because I'm a Sikh and because I look like a Sikh," he said.
The incident happened last week and is generating national attention.
"I'm deeply concerned about the events that took place last week here in Queens, and I wish Mr Singh a speedy recovery," said Congressman Joe Crowley (D-New York) to Silicon India.
Concerned friends and citizens gathered in New York on the two year anniversary of the shooting inside the Sikh Temple in Oak Creek, Wisconsin to draw attention to the attack on Singh.
You can hear from them in the clip below from WPIX.