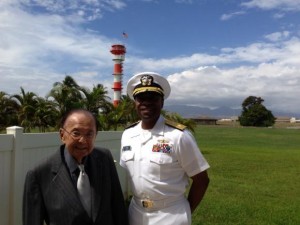 A lot has been written about the heroics and contributions to American history of the late Senator Daniel Inouye of Hawaii.
Inouye is a decorated World War II war hero and highest ranking Asian American politicians in US history.
The Purple Heart Recipient and Medal of Honor winner lost permanent his use of his right arm during a battle with the Germans.
He died in 2012 at the age of 88.
Actor Steve Yeun stars in an unauthorized version of Inouye's story on Comedy Central. You can see it below.