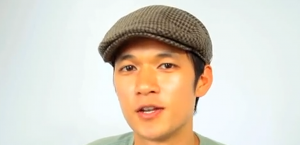 It'll be one happy reunion on Glee during its sixth and final season, reports Wet Paint.
But one cast member is still waiting for an invitation to the party. That's Harry Shum Jr. who played Mike Chang.
Co-Creator Ryan Murphy says he'll invite any or all cast members during the show's final season. He's even let out that he's bringing on five new characters to the show.
But Harry Shum Jr. says he hasn't heard from anyone. Harry is currently busy with several projects including being a judge on a new reality competition show Fake Off on TruTv. He's also snagged a part on the sequel to Crashing Dragon Hidden Tiger.
What does Harry say about all this? You can find out in Wet Paint.