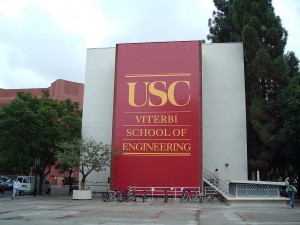 The University of Southern California announced it would implement new security measures following the murders of three international Chinese grad students in two years, reports the Los Angeles Times.
The measures follows demands for improved security methods from Chinese students who make up 3,000 of its 8,000 international student population.
USC said it would implement cultural training for its police force, require its international students to take an extensive safety course and create an international student safety advisory group.
"I don't know if 911 translates to something that exists in all the students' countries, so we need to explain it," said John Thomas, chief of Public Safety at USC. "I want them to understand that in this democracy the police work for them, and we are here to serve them."
Just two weeks ago, Xinran Ji was murdered in a robbery while walking to his off campus apartment.  In 2012, Ying Wu and Ming Qu were shot to death while sitting in their parked car.
You can read about additional security measures being taken as well as reaction from USC's Chinese community in the