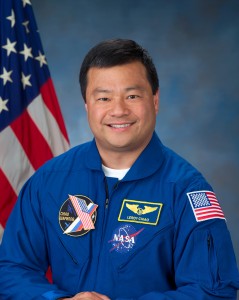 In a recent interview with Forbes, Chinese American astronaut Leroy Chiao said the United States should embrace China in working to send humans to Mars.
Chiao has long supported an aerospace partnership between the United States and China, and is an advocate of bringing China into the International Space Station program. Chiao says a partnership between the two countries would combine China's technical expertise and the experience of the U.S — and could ultimately send humans back to the moon and on to Mars.
"China has a budget and can build their own modules, contribute hardware and time. The technology is good – I've seen it. It makes sense to partner with them now for ISS," Chiao said in his interview with Forbes. "I think it would help relations between our countries."
In his interview, Chiao also expressed that the U.S.'s space partnership with Russia was good for both countries, despite strained political relations in recent years.
"We have differences with Russia over the situation in Crimea and Ukraine now, but I have to believe things would be worse if we weren't partners in ISS," Chiao said.
Chiao has flown in space three times and was the commander of Expedition 10, where he lived at the International Space Station, or ISS, between 2004 and 2005. Born in Milwaukee, Wisc. in 1960 to Chinese parents, Chiao was raised in California and obtained his B.S. from the University of California, Berkeley, and holds an M.S. and Ph.D. in chemical engineering from the University of California, Santa Barbara.
You can read more about Chiao and his thoughts at Forbes.