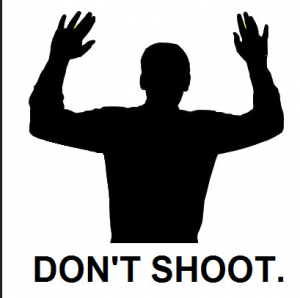 Author and former President Bill Clinton's ex-speech writer Eric Liu says the controversy in Ferguson, MO over the shooting of Michael Brown is a time for self reflection in America (graphic by Michael Licht).
In his blog for CNN, Liu writes:
"We may disagree on taxes and health care and immigration. But we can agree that the most basic form of civic power — the force necessary to protect a community — must in a democracy be subject to the kind of accountability that is utterly missing in Ferguson."
Liu says libertarians who distrust the "heavy hand of the government" and progressives who suspect major civil rights violations can agree that this case represents an abuse of power.
Liu says every American has a responsibility to act in this case. You can read why in CNN.