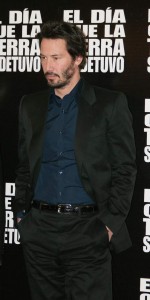 Matrix star Keanu Reeves is set to executive produce and star in a new television series Rain, reports Deadline.
The show will be based on the best selling book series by author Barry Eisler. It is the first time Reeves will have made an entry into television.
Rain will also mark the first offering from Slingshot Global Media which launched in February.
Reeves who is part Chinese, part Hawaiian and part English will play a half-Japanese half-American contract assassin whose specialty is offing people to make it look like they died of natural causes. Being a hit man is not without its drawbacks. Rain finds it really messes with his social life.
The show is still in the early stages of development and there's no word on where it will premier or when.
You can read Reeves thoughts about his new project and the company behind it in Deadline.