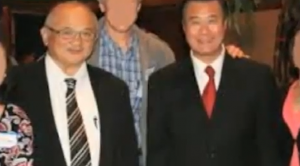 ABS CBN reports that a Daly City, CA dentist charged in a corruption and gun trafficking probe evolving around California State Senator Leland Yee is dead.
Wilson Lim died in a San Leandro hospital of a heart attack Monday night.
Prosecutors say he agreed to traffic guns from the Philippines to an undercover FBI agent posing as a mafia figure.
The arrest of the 60-year old shocked his co-workers who said there was no way he was involved in such a thing.