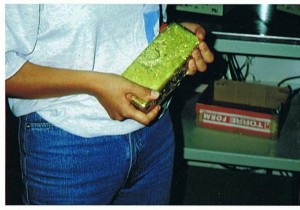 Two women are under arrest accused of swindling mostly Vietnamese Americans in California's Silicon Valley out of $8 million over five years, reports SF Bay.ca.
Lananh Thi Phan, a licensed real estate broker, is being held on $10 million bail. Diane H. Do Bui, a notary public, is in county jail on $5 million dollars bail.
Prosecutors say the two promised returns of $1500 a month on a $25,000 investment into foreign gold, a bail bonds business and a "secret" investment so lucrative it could not be revealed out of fear someone else would copy it.
The pair are accused of doling out payments to their investors in a bid to convince them to invest more money. Once that happened, the returns dried up.
You can read about what Phan and Bui are accused of doing with the money they received and more details of how their alleged scheme worked in SF Bay.ca.