Hate runs free online when @FIBA and others don't #LetSikhsPlay on the court. #Spain2014 pic.twitter.com/axsbI8ZHkp

— SALDEF (@SALDEF) August 29, 2014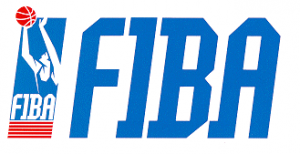 The International Basketball Federation or FIBA has refused to make a decision that could overturn a ban keeping Sikh and Muslim basketball players from wearing turbans while playing in  games, reports NBC.
Instead FIBA at its Central Board meeting Wednesday called for further analysis.
There have been cases in recent months in which were barred from competition unless they took off their turbans. The FIBA ban includes all religious head wear, including turbans, hijabs, and yarmulkes. Article 4.4.2 of their rules states, "Players shall not wear equipment (objects) that may cause injury to other players."
Other major sports organizations, including the Fédération Internationale de Football Association (FIFA) and the National Collegiate Athletic Association (NCAA), allow players to don religious head wear during competition.
The FIBA Basketball World Cup starts today, which means players who normally don religious head wear will have to choose between competition and "their religious beliefs," said Sona Simran Kaur, Communications Director for the Sikh American Legal Defense and Education Fund (SALDEF).
"It is a shame that FIBA has decided to let bureaucracy stand in the way of religious freedom," Kaur said.
You can read more about the ban at NBC.