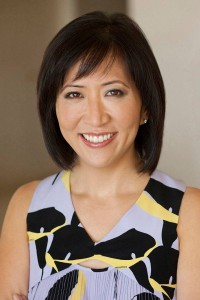 The bamboo ceiling for Asian Americans is real.
Despite our high numbers in such fields as medicine, engineering and technology, few Asian Americans hold the top posts in their companies–big or small.
 Kollaboration which specializing in showcasing and discovering Asian American talent in entertainment recently released its list of five Asian American women executives you should know.
How many had you heard of and can you think of any Asian American women left off the list?
Janice Min (pictured left) is Executive Director of both the Hollywood Reporter and Billboard.  She is also co-president of the parent company, Guggenheim Entertainment. Prior to joining Guggenheim, she was the executive editor of US Weekly.
Marissa Webb is creative director and executive vice president of design at Banana Republic.  She has also spent time at J Crew and has had her own design label.
Keli Lee (pictured right) is executive vice president of casting for the ABC Entertainment Group.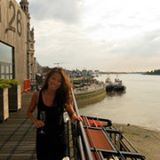 She has been behind the casting for such hit shows as Modern Family, Once Upon a Time, and Agents of S.H.I.E.L.D.
Radhika Jones is executive editor of Time Magazine. She began at the Magazine as an arts editor following stints in journalism at both the Moscow Times and Paris Review.
Indra Nooyi (pictured left) is chairperson and ceo of PepsiC

o. She ascended to the position in 2006 after five years as the company's CFO. She is number 13 on the list of Forbes most power women.
Related Story: Asian American CEO Breaks the Glass Ceiling