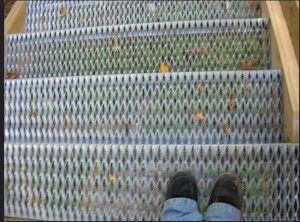 What happened to David Tom more than 30 years ago in Chicago put a spotlight on the mental health system and the desperate need for reform (photo by Crystal)
Tom recently died at the age of 84. The Chicago Tribune took the opportunity to tell his story and the tragic mistake that left him locked up in a mental institutional for more than 30 years.
According to the Tribune, he was placed in Illinois mental institutions from 1951 through 1982 simply because "no one in authority spoke to him in his native Chinese."
Cook County's Public Guardian at the time Patrick Murphy successfully advocated for Tom's release and a jury would later reward Tom $400,000 in damages.
The transition for Tom to mainstream life was not an easy one. Ironically, being institutionalized had made him crazy.
He had to be retaught his social and communication schools and fortunately, he responded well.
San O, a social worker, blamed culturally biased testing methods at the time for Tom's time imprisoned in an institution.  She said minor issues associated with Tom's tuberculosis were exagerated by the biased testing.
"In those days they locked up all the so-called mentally ill," O said.
Since that time, many reforms have been made and now the sanitariums have now largely been replaced by group homes.
You can read more about the reforms inspired in part by Tom in the Chicago Tribune.