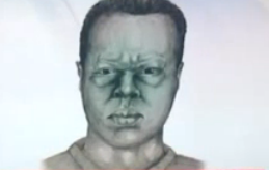 Fox 40 reports that the Sacramento Police Department hasn't ruled out racism and ageism in the stabbings of two elderly Asian Americans.
Both were stabbed in the back of the neck. Both happened on separate Mondays. Both happened on the same street. Fortunately both survived.
"We don't have a specific motive yet. Those are the two similarities, being age and race. At this point we're not ruling anything out," Doug Morse with Sacramento Police said.
A 61-year old was stabbed on the back of the neck on 10th and U Street on August 18. The second was stabbed one week later on 10th and T Street.
Police fear it could happen again and have sent out 30,000 phone messages warning of the attacker.
They've also released a composite sketch of the suspect who they describe as 30-50 years old, between 5'7″ and 6′ tall and medium build.
You can find out about the mobile cameras police have set up to nab this suspect and hear reaction from the neighborhood in what was historically Japantown in the clip below.