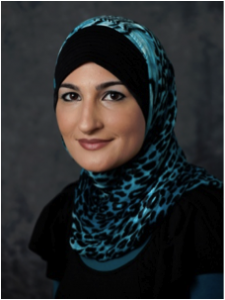 A 45-year old is under arrest and charged with a hate crime after an Arab American civil rights activist say he threw a trash can at her and a friend, then threatened to behead her saying "see how your people feel about it."
The NY Daily News reports Brian Boshell has been charged with menacing and aggravated harassment as a hate crime and criminal possession of a weapon.
Linda Sarsour, the director of the Arab American Association of New York, says she was also called an Arab b___.
Sarsour had complained to police about Boshell before, but said authorities didn't act until the latest incident.
It happened during the lunch hour as Sarsour was leaving her office.