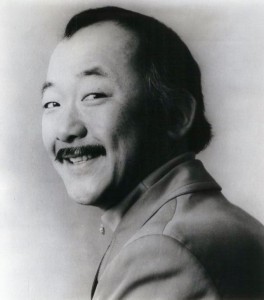 A special screening marking the 30th anniversary of The Karate Kid starring Pat Morita will take place this coming Tuesday, September 9 at the Japanese American National Museum in Los Angeles.
 Rafu Shimpo reports Ralph Macchio who played Daniel, the karate student mentored by Mr. Miyagi will be on hand for a panel discussion after the screening with director John Avildsen.
Pat Morita's daughter, Aly Morita, will also join the panel.
 The Karate Kid was a huge hit and spawned three sequels including Karate Kid Part II, Karate Kid Part III and the Next Karate Kid in 1994.
The original was remade in 2010 and starred Jackie Chan and Jaden Smith.
Pat Morita died in 2005. In the clip below, Morita talks about how studio executives at first refused to even consider him for the part.
More information about the screening can be found in Rafu Shimpo.
Be sure also to check out a related story on a classic scene in The Karate Kid
Related Story: