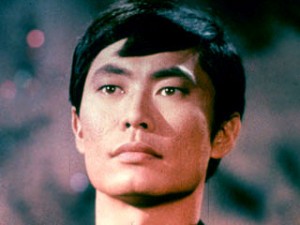 Actor George Takei says he's open to appearing in Star Trek 3 as part of the iconic series 50th anniversary, reports Metro.
No one has asked him, but Takei who played Sulu on the TV show says he's open to returning.
Leonard Nimoy who played Dr. Spock returned for two of the movies, so the precedent has been set.
Takei told Parade Magazine 'All they have to do is ask me! I'm more than eager. As you know, Leonard Nimoy did two of the rebooted films with J.J. Abrams, and they're preparing another one because in two years, Star Trek's going to be 50 years old…so they'll be coming out with another major feature film with a rebooted cast.'