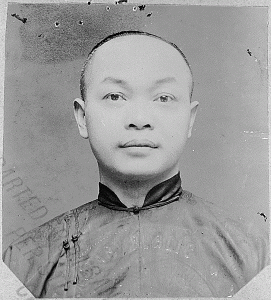 Millions of children born to immigrants to this country owe their US citizenship to Wong Kim Ark.
A US Supreme Court case won by Wong back in 1898 granted citizenship to children of immigrants in this country, reports KPCC.
However, some Republicans are now trying to redefine citizenship and take that right away from immigrant children.
Wong was born in 1873 and raised in San Francisco by his parents. When his parents returned to China in 1890, Wong followed them. But the United States was all he knew and he decided to board a boat back to San Francisco.
Fong went to visit his parents in 1894, but when he tried to return to the United States, customs stopped him. Wong sued and his case was ultimately decided by the US Supreme Court.
Citing the 14th amendment the court ruled "All persons born or naturalized in the United States, and subject to the jurisdiction thereof, are citizens of the United States and of the State wherein they reside."
State Republicans in California are considering challenging the 14th amendment by passing legislation and forcing another review by the US Supreme Court.
You can read more about that on KPCC.