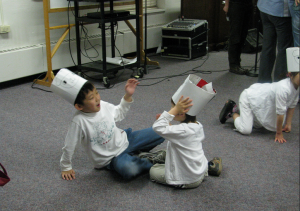 A kindergarten class made up of entirely Asian students in Queens has been broken up by the principal after protests from parents, reports the Korea Times  (file photo).
School principal Paul Didio of PS 159 said the all-Asian class was not intentional, explaining students were placed in the class with an ESL-trained teacher because English was not their first language. Didio said the fact that 19 students were Chinese and the other seven were Korean was purely a coincidence.
Parents however protested the placement.
"Due to the rearrangement, my child is now moved to classroom 209," a parent said. "I had worried about how my kid would learn English among children who only spoke Chinese, but now I can relax."
You can read how the new placements were made in the Korea Times.