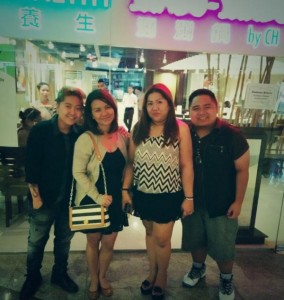 Singing sensation Charice has apparently patched things up with her mother Raquel Pempengco, reports Tempo.
Charice posted a photo with her girlfriend Alyssa Quijano, her mother and brother Carl under the caption Monthsary celebration with family.
The singer's relationship with her mother soured after she came out about her sexual preference and announced she was in  a relationship with Alyssa.
Charice wrote ""Also for the people who doubted and thought we wouldn't be okay. Screw you all. Now please shut up, move on and let us live our lives as one happy family," the international singer  said, according to Yahoo.
You can read reaction from fans to the post in Tempo.