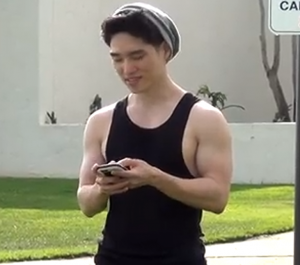 The  matchmaking mobile app Tinder apparently isn't making finding dates for Asian guys any easier than Match.com and other dating services.
Tinder matches people up based on mutual friends, interest and geographical location. If both users indicate they like each other, Tinder makes the introduction.
The blog Todo Texas quoted an Asian guy in Austin as saying "Dating is hard. With Tinder, I dunno, it's like as an Asian man you're at the bottom of the list. First there's white guys, then Hispanic guys, then black guys, then Asian guys."
It's pretty much the same thing we heard with other dating sites. But you'd think with Tinder, some of that would break down because one of the criteria is mutual friends.
I've been out of the dating scene for a while now, but this sucks for my guy friends.
What has your experience with dating been? Share your stories below.
Related stories
Dating site finds cultural connection for Chinese Americans
The dating world is still seen through racial lens
Asian White dating video gets strong reaction in Japan