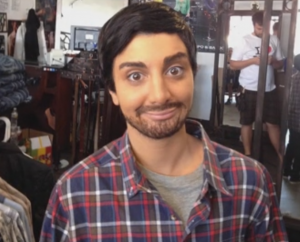 Iranian American actress Nasim Pedrad appeared on Conan last night and revealed she always wanted to impersonate comic Aziz Ansari, reports UpRoxx.
Pedrad said she once portrayed Ansari during her five years at Saturday Night Live, but the sketch was cut.
Too bad, because it was pretty good. Thanks to tape, we got to see the sketch on Conan. It starts at about the 1:30 mark. Enjoy.