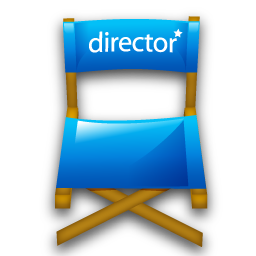 A new report from the Directors Guild of America finds minorities are missing from behind the camera.
 The Hollywood Reporter reports that 69 percent of television episodes in prime time are directed by white males. That's about the same percentage as each of the last four years.
"Unfortunately, it can be shockingly difficult to convince the people who control hiring to make even small improvements to their hiring practices," DGA president Paris Barclay said in a statement. "People often say, 'everybody is responsible for diversity,' but in the end, that often means that nobody takes responsibility."
Just two percent or 19 episodes were directed by Asian Americans. Among the shows making the DGA's "worst of" list for diversity are Bates Motel, Boardwalk Empire, Californication, Castle, CSI: Crime Scene Investigation, Dog With a Blog, The Exes, Hot In Cleveland, It's Always Sunny in Philadelphia, Maron, The Mindy Project, NCIS, The Neighbors, Nikita, Once Upon a Time, Sullivan & Son, Supernatural and Workaholics.
Among those shows making DGA's best of list for the second year in a row are The Game, The Real Husbands of Hollywood, Single Ladies, Warehouse 13, Drop Dead Diva and Mike & Molly.
You can read about what the DGA is doing to improve the situation in The Hollywood Reporter.