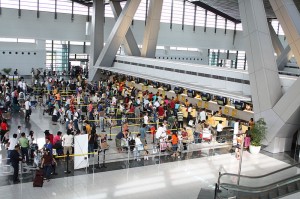 Filipino Americans are returning to the Philippines to live out their golden years after decades of struggling to make a life for their family in the United States, reports Rappler.
Patricio Abinales writes this decision often leaves their children confused. The young ones watched their parents work hard to establish themselves in America, then they see themselves being abandoned in the US to fend for themselves while their parents return to their roots.
"I cannot understand why they want to go back to the place which they condemned as bad, poor, and not conducive to raising a family," one young Filipino American said about his parents.
While this is going on another trend is taking place among the young. Growing interest in the Philippines among young Fil-Ams in their own culture. This interest is inspired by Asian American Studies courses students take in college. Children who had questioned their parents desire to return to the Philippines now are motivated to visit their parent's homeland.
You can read about the yearning to visit the Philippines in Rappler.