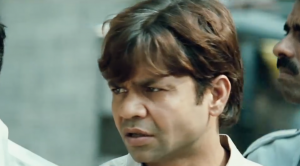 A new film starring Martin Sheen and Kal Penn received a positive reception during a sneak preview screening in New York, reports Films of India.
 Bhopal: A Prayer for Rain surrounds the real life events of the Bhopal gas tragedy of 1984. The gas leak at the Union Carbide plant is considered the worst industrial disaster in history as it exposed 500,000 people to methyl isocyanate (MIC) gas and other chemicals.
A special screening was held at the Florence Gould Hall in Manhattan this past week.
Films of India described it as an "edge-of-the-seat thriller trying to dig deep into what cause the gas leak, Bhopal: A Prayer for Rain was also an incredibly emotional experience for the audience."
"When I was invited to participate in the film about the Bhopal incident I felt compelled to accept," said Sheen.  "And the response to the film here reinforces the faith I had in the subject. It has been 30 years since the tragedy but it is as relevant as ever."
You can find out more about the movie in Films of India.